Author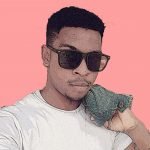 Victor Ijomah
Hello Friendly Stranger, welcome to the award-winning Tech blog.
I started CyberTechguide as a passion, and now it's empowering more than 900,000+ readers globally by helping to live a boss-free life via Tech Guides, blogging & digital marketing.
Here at CyberTechGuide, I cover all the aspects of the Tech market. You will find free content around Tech Tutorials, Blogging, SEO, WordPress, Web-hosting and making money online.
This article will guide you on the steps to take to recover your files/data from a corrupted or infected storage…
It's very agonizing to hear people talk about lost or misplaced contacts, believe me some contacts lost today might…