In today's fast-paced world, where we heavily rely on our smartphones and other portable devices, having a power bank has become a necessity. A power bank ensures that we never run out of battery, especially during crucial moments. But with countless options available on the market, it can be challenging to determine which power bank is the best fit for your needs. In this article, we will answer some common questions to help you find the best power bank.
Criteria for Choosing the Best Power Bank in Nigeria
When I set out to find the best power bank in Nigeria, several key factors played a role in my decision-making process. If you're on the hunt for a power bank that truly stands out, consider the following criteria:
1. Battery Capacity:
The primary function of a power bank is to charge devices. So, I always look for a capacity that matches my daily needs. A higher mAh (milliampere-hour) means the power bank can store more energy, ideal for heavy users or those with multiple devices.
2. Portability:
While having a high-capacity power bank is essential, it shouldn't be a burden to carry around. I prioritize models that offer a good balance between battery capacity and compact design.
3. Charging Speed:
Time is of the essence. A power bank that supports fast charging technologies ensures that my devices are powered up in the shortest time possible.
4. Number of Ports:
Being able to charge more than one device simultaneously is a game-changer. Multiple output ports cater to this need, especially when I'm on the go with various gadgets.
5. Durability:
I've learned the hard way that not all power banks can withstand the test of time. Those with rugged designs or protective features tend to last longer and can handle the occasional drop or bump.
6. Brand Reputation:
User reviews and brand history provide insights into a product's reliability. I gravitate towards brands with a track record of delivering quality and standing behind their products.
7. Price:
While I believe in investing in quality, it's essential to find a power bank that offers good value for money. Striking a balance between cost and functionality ensures I get the most bang for my buck.
8. Additional Features:
Some power banks come with extras like LED flashlights, wireless charging capabilities, or even solar panels. While not essential, these features can enhance the user experience and come in handy in specific scenarios.
In the bustling tech market of Nigeria, myriad power banks vie for attention. But by adhering to these criteria, I believe anyone can find the perfect companion to keep their devices charged and ready, no matter where life takes them.
Top 10 Best Power Banks in Nigeria and Their Prices
Romoss Power Bank
Overall best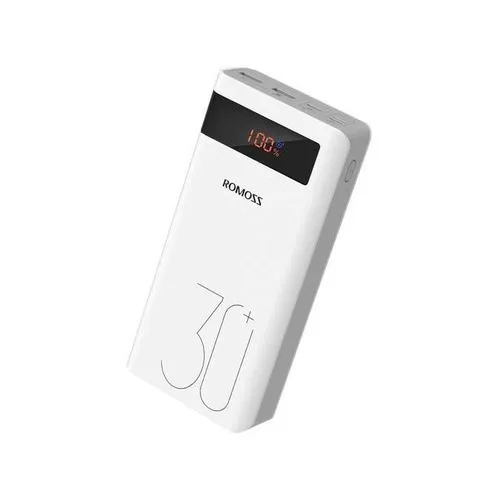 Romoss 30000mAh Power Banks Fast Charger LED Display
Fast Charge Protocol Compatible
Romoss is a globally recognized brand renowned for its diverse portfolio of power banks that cater to different user needs. In Nigeria, Romoss power banks have carved a niche for themselves due to their durability, fast-charging capabilities, and value for money.
With various models ranging in capacity and design, Romoss ensures that users have a reliable power backup solution. Their consistent quality and innovative features have made them a preferred choice for many Nigerians seeking reliable battery backup solutions
Oraimo Power Bank
Best value for money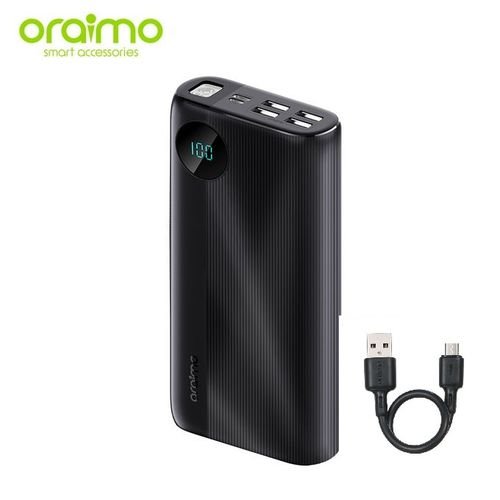 Oraimo is a reputable brand in Nigeria, offering a diverse range of power banks known for their reliability and sleek design. Their products boast impressive battery capacities, ensuring that users can keep their devices charged on the go.
With a commitment to innovation and quality, Oraimo power banks are not only functional but also aesthetically appealing. Their presence in the Nigerian market is characterized by affordability and the confidence of numerous satisfied customers.
New Age Power Bank
Best value for Mulitple Smartphones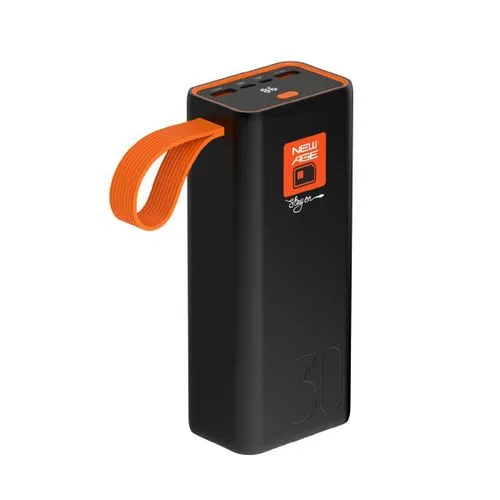 New Age 30,000mah Power Bank
Colossal Cell Capacity
New Age stands as one of Nigeria's prominent power bank brands, offering a myriad of products tailored to the specific charging needs of its vast user base. Famed for their robust build and lasting power storage capabilities, New Age power banks have become synonymous with dependability.
They are a top choice for many people looking for effective power solutions on the go in Nigeria because of their competitive pricing, which further emphasizes their market presence.
Anker Power Bank
Best for Multiple Devices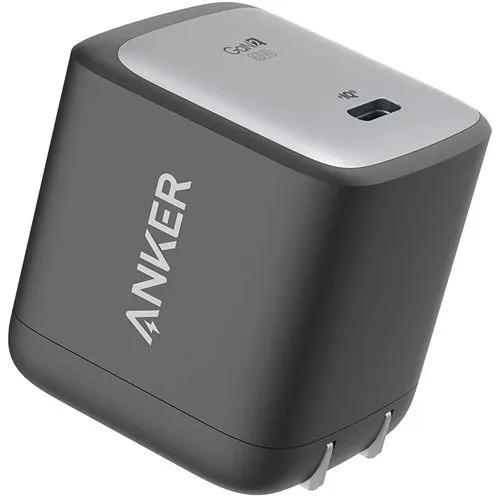 Anker Nano II 65W USB-C Charger
Charges both Laptop and Mobile
An internationally acclaimed brand, Anker is synonymous with high-quality electronics, especially in the realm of power banks. In Nigeria, Anker power banks have steadily gained traction due to their cutting-edge technology, swift charging speeds, and unparalleled reliability.
Designed with the latest advancements, such as PowerIQ and VoltageBoost, Anker ensures efficient and rapid device charging. For Nigerians seeking a blend of sophistication, durability, and performance, Anker power banks stand out as an elite choice.
itel Power Bank
Best budget for large capacity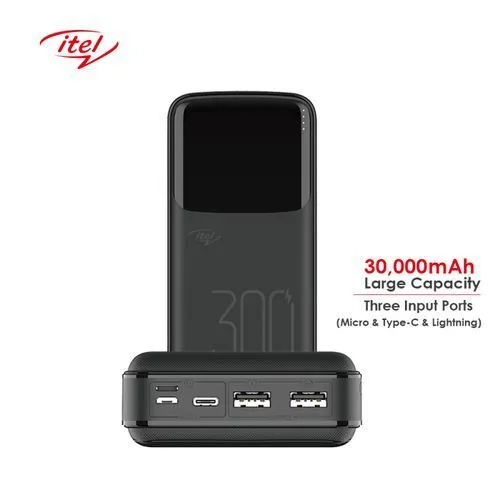 itel 30000mAh Power Bank
Triple Input Fast Charging
As one of the leading mobile brands in Africa, Itel has extended its product lineup to include power banks that resonate with the brand's commitment to affordability and reliability. In Nigeria, where Itel's footprint is notably strong, its power banks have become a trusted accessory for many.
Characterized by their sturdy build, decent battery capacities, and efficient charging mechanisms, Itel power banks are tailored to meet the everyday needs of Nigerians. Given the brand's reputation for offering value-packed devices at budget-friendly prices, their power banks have swiftly secured a spot among the top choices for mobile charging solutions.
Xiaomi Power Bank
Best Pocket Friendly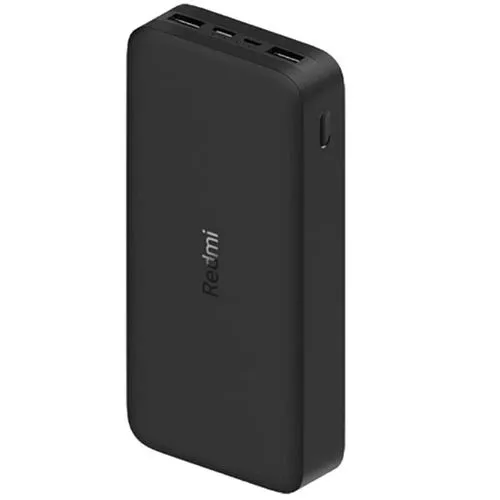 A tech titan hailing from China, Xiaomi has successfully permeated global markets with its array of electronics, including its highly-rated power banks. In Nigeria, Xiaomi power banks have quickly gained admiration for their blend of minimalist design, high-energy capacity, and advanced charging technology.
Equipped with features like fast charging and multiple device support, Xiaomi power banks offer both convenience and performance. Their commitment to quality at affordable price points makes them a sought-after choice for many Nigerians in need of dependable mobile charging solutions.
Havit Power Bank
Best for Every Day Usage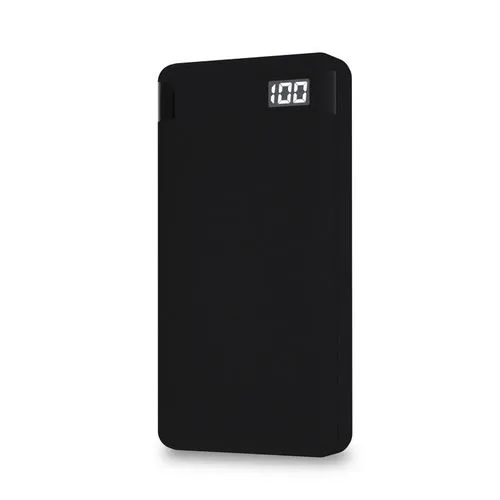 Havit, a brand renowned for its spectrum of electronic accessories, Havit has made its mark in the power bank sector with products that blend form with function. In Nigeria, Havit power banks are gaining traction for their sleek designs, robust charging capacities, and innovative features.
Prioritizing the user experience, some of their models come with unique attributes such as LED indicators, multiple output ports, and advanced safety mechanisms. The trust users have in the Havit brand further solidifies their position in the Nigerian market, ensuring that their power banks continue to be a top pick for those looking for a balance of dependability and style.
Firman Power Bank
Budget Friendly
Firman power banks stand out due to their sturdy design and swift charging features. Recognized as one of Nigeria's top power bank brands, Firman offers some models that feature built-in LED flashlights.
The brand has garnered positive reviews from customers, who frequently commend the longevity and premium quality of their products. Depending on the specific model, the price range for Firman power banks varies between N4,000 and N20,000.
Tecno Power Bank
Best Large Capacity from A Smartphone Brand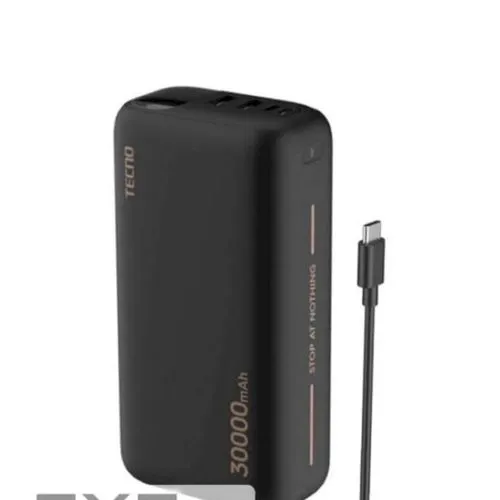 A household name in the African mobile device sector, Tecno has diversified its offerings by introducing power banks that uphold the brand's reputation for durability and cost-effectiveness. In Nigeria, where Tecno smartphones enjoy immense popularity, their power banks have been welcomed as reliable companions for mobile devices.
With a focus on long-lasting battery life, user-friendly design, and consistent performance, Tecno power banks serve as an ideal solution for Nigerians seeking uninterrupted mobile usage. Their integration with Tecno devices and competitive price points ensure they remain a favored choice in the market.
Infinix Power Bank
Best Pocket Friendly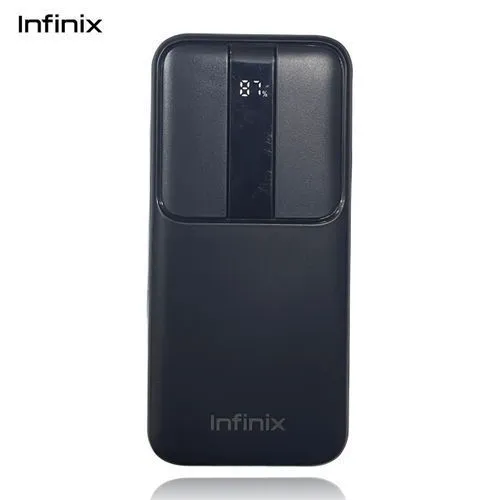 Infinix 10000mAh Power Bank
Suitable for everyday using
Originating as a prominent smartphone brand, Infinix has expanded its tech horizons, introducing power banks that align with its ethos of quality and affordability. In the Nigerian market, where Infinix smartphones are immensely popular, their power banks have naturally found favor.
Known for their sleek designs, reliable battery capacities, and user-friendly features, Infinix power banks cater to the on-the-go charging needs of Nigerians. Their seamless integration with Infinix smartphones and competitive pricing further cement their position as a trusted choice in mobile power solutions.
Which Power bank is best to buy?
The best power bank to buy largely depends on your specific requirements. However, some power banks have consistently received positive reviews from users and experts. One such power bank is the Anker Power Bank. It offers a really high power capacity, which is sufficient to charge most smartphones multiple times. Additionally, it comes in different variations that are compact, lightweight and provides fast charging capabilities, making it an excellent choice for on-the-go charging.
Which power bank is the best and longest-lasting?
When it comes to long-lasting power banks, the Xiaomi Mi Power Bank Pro stands out. With a capacity of 10000 mAh or higher, it can charge your phone multiple times before needing a recharge itself. It also features a high-quality build, ensuring durability and longevity. Furthermore, it supports fast charging and includes multiple ports for charging multiple devices simultaneously.
Which brand of power bank is best for iPhones?
For iPhone users, Anker is a brand that consistently delivers reliable and high-performance power banks. The Anker PowerCore 20100mAh power bank is an excellent choice for iPhone users. It offers a substantial capacity, allowing multiple charges for your iPhone. Additionally, it utilizes PowerIQ technology to provide fast and efficient charging, ensuring your iPhone is ready to go in no time.
Which is the best power bank 20000mAh?
When it comes to power banks with a capacity of 20000 mAh, the Oraimo 20000 mAh Portable Charger is a top contender. It offers a massive capacity that can charge your devices multiple times. With its advanced iSmart technology, it automatically detects and delivers the optimal charging current for your devices, ensuring efficient and safe charging. It also features multiple ports, allowing you to charge multiple devices simultaneously.
Which company is the best for a power bank 20000mAh?
Oraimo is a well-established brand that has gained a strong reputation in the power bank market. Their 20000mAh power bank is highly regarded for its capacity, efficiency, and durability. With its cutting-edge technology, it delivers fast and reliable charging for all your devices. Oraimo also offers excellent customer support and reliable warranties, making it a trustworthy choice for a 20000mAh power bank.
Wrapping Up
In conclusion, finding the best power bank depends on your specific needs and preferences. However, the Romoss Power Bank, Xiaomi Mi Power Bank Pro, Anker PowerCore 20100mAh, and New Age 20000mAh Portable Power are all excellent options to consider. These power banks offer high capacities, fast charging capabilities, and reliable performance, ensuring that you never run out of battery when you need it the most.