MTN, one of the world's largest telecommunications company, has revealed intentions to rebrand as part of its "Ambition 2025" strategy, which aims to build "leading digital platforms for Africa's advancement."
The original logo was replaced with a new one at the company's headquarters in Johannesburg, South Africa, as the change became known to the general public.
The familiar emblem with the red, white, and blue lettering was replaced. This time, the word "Y'ello" is highlighted in white beneath the MTN emblem in the updated design.
MTN's New Logo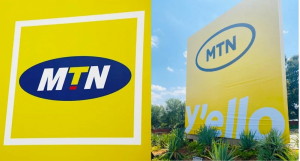 According to Nompilo Morafo, the MTN Group's chief sustainability and corporate affairs officer, the changes have been verified and the new brand will be launched on February 27 in conjunction with a marketing campaign.
The campaign is motivated by the notion that doing is a bridge between the can and the done since all progress comes from action," Morafo said.
"Doing is the bridge between the can and the done."
According to additional information, the telecommunications behemoth is transitioning from being a telecommunications firm to becoming a technology corporation "underpinned by one basic and consistent yet attractive identity."
It has been submitted for approval to the Companies and Intellectual Property Commission, and it will see the iconic yellow, blue, and white emblem replaced with a sleek black design that is more contemporary.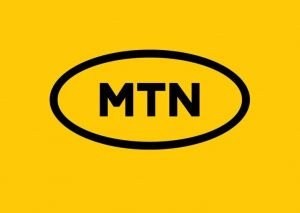 In a press release that accompanied the announcement, MTN stated that the business would make an official announcement at the end of February.
MTN claims that the new look is in line with the company's transition from a telecommunications company to a technology firm.
According to Morafo, "as part of our commitment and emphasis to accelerate Africa's progress, MTN will unveil a revamped brand identity and campaign starting on February 27."
MTN Corporate Logo Branding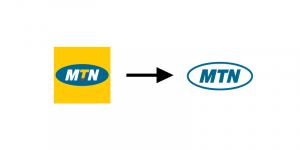 The Facebook to Meta rebranding event was a recent company rebranding that made headlines throughout the world.
As explained by the business's creator, Mark Zuckerberg, the rebranding was intended to communicate that the company was expanding and was associated with more than one product, and that the name Meta was a more accurate depiction of the company's various initiatives.
Organizations and businesses modify or refresh their branding on average once every seven years, according to the Branding Institute.
In addition to strategic repositioning, this frequently entails redesigning logos, color palettes, visual language, and photographic style, among other things.
As a result of the digital revolution of society in general, it is becoming increasingly vital for particular sectors to reinvent themselves.
For MTN, we'll have to wait and see what they have in store for us as part of their marketing effort.
See what others are Reading: