During your search for a router, you may have come across a mobile hotspot and questioned which is better: a router or a hotspot?
In addition to providing several ports for network cables, the ideal router will also give a reliable wireless connection to the Internet.
The decision between a wireless router and a mobile hotspot is mostly influenced by how portable you require your private network to be in the first place.
What is the difference between a Router and Hotspot
In the presence of a modem, a router establishes connections with devices through Wi-Fi or Ethernet, thereby connecting them to the internet or to a local network.
While Hotspot provides not wired connection for connectivity.
A hotspot is a package that connects devices to the internet through a cellular network, generally as part of a data package for a mobile phone. while A Router is a device itself built for internet sharing majorly.
When it comes to portability or travel, a hotspot is the way to go. That being said, if you require stability and speed, a classic router is the way to go.
What is a mobile hotspot?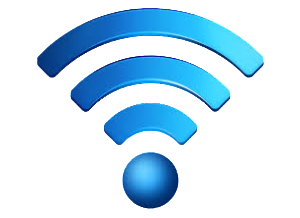 A mobile hotspot is any device that is capable of converting mobile broadband signals into a Wi-Fi connection that may be shared by other devices in the vicinity.
The most popular application for this is with a smartphone or tablet, which is normally accomplished through an add-on plan to an individual's existing cell phone service package.
These plans are especially beneficial for consumers who just use a limited quantity of data and do not demand the fastest possible data speeds in general.
Mobile hotspots are small, portable devices that can be carried almost anyplace and set up in a matter of seconds to provide Wi-Fi for any devices in their immediate vicinity.
What is a Router?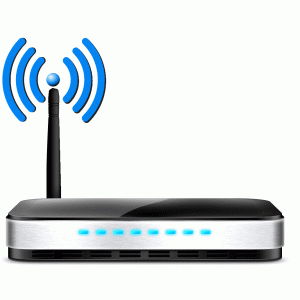 Router is a hardware device which is designed to take incoming packets, analyse the packets, moving the packets to another network, converting the packets to another network interface, dropping the packets, directing packets to the appropriate locations, etc.
Key Note: Previously, the router could only accept wired connection, but now it can support both wired and wireless technologies.
Comparing Routers and Hotspots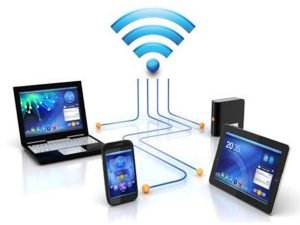 Most importantly, the distinction between a router and a Wi-Fi hotspot is who is responsible for the cost of Internet access.
Hotspots rely on cellular connections to function, and customers can even include hotspots in their cell phone plans if they so choose.
Your router establishes a connection with your modem and distributes internet access to the devices to which it is attached.
In addition, wireless internet service providers sell internet plans that are tailored to your data requirements based on your location.
Speed
A cellular connection cannot compete with the wired connection provided by a router when it comes to download speed.
Some routers are capable of transmitting data at up to 1Gbps over an Ethernet line, and even Verizon 5G cannot compete.
Although rates on smartphones and tablets continue to improve, mobile data is sufficient for the majority of tasks.
If you use your hotspot during high-traffic hours, you may notice severely decreased download speeds.
Stability
Because it has the ability to establish a physical connection through an Ethernet connector, a router provides more consistent connection rates.
Having said that, you won't have to worry about ISP interruptions if you use a mobile hotspot.
While a cellular network connection is unlikely to fail, decreased internet speeds owing to network congestion are possible in some cases.
Portability
The greatest option if you want to be mobile is without question a hotspot. While home routers can deliver Wi-Fi signals, they will not be of assistance if you wish to take your connected device with you on the road.
A mobile hotspot enables you to work or use the internet from any location that has access to a cellular network.
Having said that, when using a hotspot, it is important to consider battery life as well.
Cost
You should select a conventional Wi-Fi router if you want to save money on your wireless network connection.
Despite the fact that a mobile router is convenient and portable, cellular service is more expensive than a traditional internet access provider.
That being said, if you want the fastest possible speed for a private network, you'll have to spend a lot of money on a high-end router.
Connection to Multiple Devices
It's possible to connect numerous devices to both hotspots and routers but the major difference is the sustainability while these numerous devices are still connected.
What is the difference between a portable Wi-Fi router and a hotspot?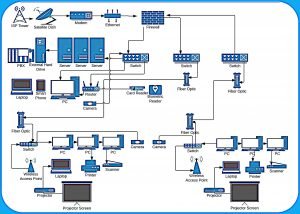 To keep things as easy as possible without getting too far into the weeds of technical jargon, allow me to try to explain it in a lay man's language.
One of the most frequently misinterpreted terms on the internet is the word "Wi-Fi."
Wi-Fi is a wireless connection on a local area network (LAN) (local area network).
While traditional networking uses wires to link devices, wireless technology allows your device to connect to a router by radio waves rather than just wires.
In computer networking, a router is a device that redirects Internet Protocol (IP) packets between a LAN (local area network) and the Internet.
As a result, when people refer to a "Wi-Fi router," they are referring to a device that has two functions:
It provides a wireless connection on a LAN (local area network), and
It serves as a networking device that links you to the internet.
It is possible to connect to a hotspot with your device using Wi-Fi technology, and from that connection, your device is then connected to the internet through a router.
When you go to a coffee shop, they operate as a hotspot, allowing you to connect to their local network via Wi-Fi, and then you utilize their router to connect to the internet through their connection.
The method by which you connect to the internet is determined by the sort of service that they provide.
An internet-connected mobile hotspot, such as those sold by cellular phone providers, employs wireless technology to allow devices to connect to the hotspot, and then uses the device (the hotspot) as a router to connect to the internet using cellular phone technology.
There is a difficulty with the phrase "portable Wi-Fi router" in that it is frequently defined by the company that sells the equipment.
It's a "Wi-Fi router" that can be carried around with you. So, what exactly does that imply?
A portable Wi-Fi router, which we've seen before, is precisely the same as a mobile hotspot in terms of functionality.
Key Note: If you are connected to a home network, you should connect to your router through Ethernet to get the highest internet speeds.
See what others are reading: