11-year old Margaret navigates new acquaintances, feelings, and the start of adolescence when her family moves from the city to the suburbs.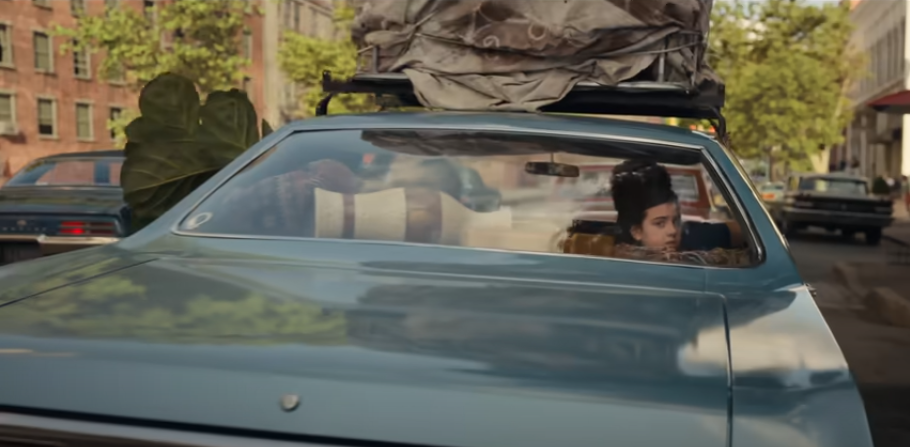 Movie Description
Genre: Comedy, Drama
Original Language: English
Director: Kelly Fremon Craig
Producer: Julie Ansell, James L. Brooks, Julie Ansell, Richard Sakai, Kelly Fremon Craig, Judy Blume, Amy Brooks, Aldric La'Auli Porter
Writer: Kelly Fremon Craig
Release Date (Theaters): Apr 28, 2023 Wide
Distributor: Lionsgate
Are You There God? It's Me, Margaret (Trailer)
Should You See It?
Are You There God? by Judy Blume has been a classic and innovative work for nearly fifty years. With its classic coming-of-age story, perceptive humor, and genuine exploration of life's deepest questions, It's Me, Margaret. has influenced generations.
In Lionsgate's big-screen adaption, 11-year-old Margaret (Abby Ryder Fortson) is uprooted from her home in New York City for the suburbs of New Jersey, where she goes through puberty with new friends at a new school.
Her mother, Barbara (Rachel McAdams), who is similarly having to adjust to life outside of the big city, and her beloved grandma, Sylvia (Kathy Bates), who isn't glad they moved away and loves to remind them every chance she gets, are both important to her.
This is  movie that needs to be added to every viewer watch list. So, sit back, relax and enjoy as Lionsgate bring this movie to the big screen.
---
Join our 14,000+ movie fans and never miss our member's exclusive Movie updates and Trailers. Gain Access to Our Movie Room
---
See what others are reading;