Hello friend, welcome to a new month and and with a new month comes another series of my reviews on the cheapest data subscription for Android, iOS and PC users in Nigeria.
If you have been following my articles for some time now, you should already be quite familiar with my cheap data plan series which i post every month.
Cheapest Data Subscription in Nigeria
With out wasting much of your time, let's go straight to the reason you are here, I'll be starting with the Giant telecommunications company in Nigeria.
Cheapest MTN Data Subscription
Last month, i wrote about how you can get a whooping 4GB for just N500 but it seems this data plan can only be gotten once.
I got many complains from you guys on our WhatsApp group chat, of not been able to subscribe to this plan more than once.
I did a little research and it seems MTN has finally caught up with us, they slashed down this data bundle all the way to 2GB.
MTN N500 for 2GB
If you don't mind subscribing N500 to get 2GB on MTN, simply dial *131*1*1*5# and follow the command prompt.
I will advise that you only subscribe to this plan if you have something to download, since the validity period is just 2days.
MTN N200 for 1GB
On the other hand, MTN still offers her subscribers 1GB for only N200, but there's a little trick to this as they will only allow you to subscribe to this data package just once.
If you are just coming across this Data plan, lucky you, you can easily subscribe without much stress.
How to get MTN 1GB for N200
Simply dial *131*65*2# to activate this plan. You will get the pop up message below.
You will be charged N200 for the purchase of 1GB Weekly Data Bundle.
Reply the command prompt with "1" to proceed and you will get another pop up message saying.
Do you want your WelcomeBack 1GB Data plan to renew automatically every 7days?
Reply the Command prompt with "1" if you want this data plan to auto renew. Reply with "2" if you do not want auto renewal.
For those of us who have already used up this bundle and are no longer eligible for this plan, here's a simple way to bypass.
How to be Eligible for MTN 1GB for N200
You can bypass almost all network eligibility problem using this simply trick.
Simply get more than one MTN sim card.
Do not subscribe to any Data plan for 2 or more weeks on that extra MTN sim card and you will be eligible for the data bundle again and again.
Please note you can continue to make and receive calls with your sim but do not purchase any data plan whatsoever.
How to get MTN 4GB for N500
Getting the MTN 4GB for N500 is still pretty much the same, nothing has changed. It still requires you to have a new Sim.
Purchase a new Sim card and you will be eligible for MTN double data.
Dial the usual *131*1*1*5# and reply the command prompt with "1" or "2" depending on if you want this data plan to auto renew or not.
You will get the 2GB which the plan is for and an extra 2GB as per the double data offer.
AIRTEL Cheapest Data Plan Subscription
Some days back i posted about how you can bag 1GB for N200 and 2GB for N500, read about it from the link below.
It appears only old AIRTEL sim cards are eligible for this tip, you can still give it a trial and if you are not eligible you can also make use of the same trick we talked about earlier on.
Airtel Triple Data Tip
I'm not really a fan of AIRTEL, after they reduced their night plan to almost nothing and also due to the numerous complains about how their data zaps.
Anyway, there's a trick to get 3 times your data on any AIRTEL subscription plan of your choice.
How to Get Airtel Triple Data
The AIRTEL triple data has a validity of 30days and more depending on the data plan you purchased, at least this should go a long way to counter the rate at which their data plan zaps.
Buy a new AIRTEL Sim or you can use an old sim which is less than 3 months.
All new Airtel sim comes with SmartCONNECT 6.0, as their default tariff plan which offers 100% data bonus or a triple INSTANT bonus on every data plan purchase and 8x bonus on every recharge.
First recharge your sim with any amount to activate it for our trick
Now, dive into your messaging app send "GET" to "141" You will get an SMS with the below message


Dear Customer, Congratulations! You can now enjoy 100% DATA BONUS ANYTIME EVERYDAY FOR THE NEXT 3 MONTHS
Still locate your messaging app but this time, send "MIFI" to "141"
If you wish to subscribe for a monthly plan let's say 1.5GB which goes for N1000. recharge your Sim with that amount and subscribe the usual way.
If you have followed this procedure accordingly you will get three times your data subscription. Dial *140# to check your data balance.
GLO Cheapest Subscription in Nigeria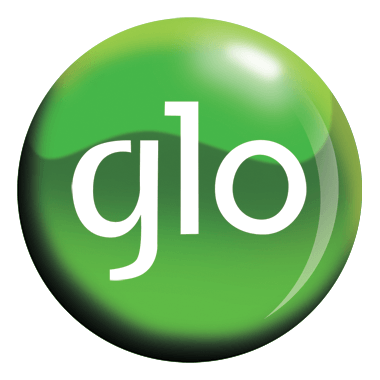 The Grand Master of Data is always my best choice anytime any day, it was reported not too long ago that GLO now supports 3 new bands (1800) which is supported by almost every smartphone.
4G is currently activated for this band, which is currently been made available to every state in the country as we speak.
Now, those areas with slow GLO network coverage, will now experience a massive improvement.
If you are a Glo user like me, Glo Yakata is the best tariff to find yourself because of the huge amount of data and airtime it comes with.
I normally recharge N2500 for my phone alone and they reward me with up to N8000 free airtime to make calls even to users of other network and i still get 14GB of data and other bonuses which i am not really mindful of.
How to Subscribe for Massive Glo Data
Some members on our WhatsApp group were not getting as much data bonus like i was getting, we discovered that only the new GLO sim had the GLO Yakata tarriff as a default plan.
Although you will still get amazing data plan but not as ridiculous as mine, so kindly get a new 4G GLO (the white sim to be specific).
Recharge your 4G GLO Sim with whatever amount you wish to subscribe.
Dial *777# to initiate your data plan purchase and simply follow the command prompt to purchase the data bundle of your choice .
Related Posts..
9MOBILE Cheapest Data Subscription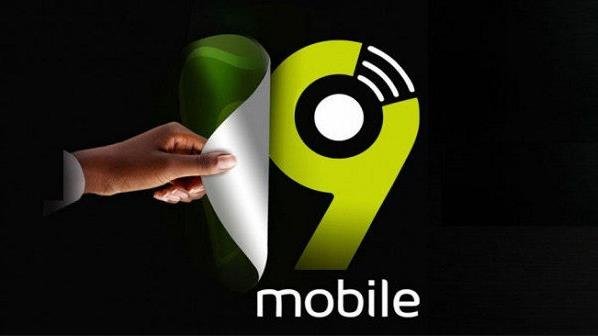 It's a bad news moving over to the cheapest 9MOBILE subscription we can find in Nigeria,
There's no recent data offer, you are still stuck with the existing normal data amount and subscription rate.
I explained a simple trick last month on how you can get 2.2GB with just N350, i don't really know if it's still working and i won't advice you to try it out.
Here's the link any way.
How to Get 2GB with N350 on 9MOBILE
This is how far i can go on the cheapest data subscription plan in Nigeria series, Let me know in the comment box what you think and if i missed any cheap data subscription that you are currently using, feel free to let me know.