How to share data on MTN, Glo, Airtel and 9Mobile – is probably something you are already quite aware of but it seems a lot of people still don't know that they can actually share their data bundle with their family, friends and loved ones, while some other individuals may know: they still don't know how they can go about sharing this data.
No matter the network subscriber you are, you can share your data bundle with anyone you wish to share with.
Kindly follow me on a brief trip on how to share your data bundle with friends, families and loved ones in general.
Just incase you missed my monthly post on the cheapest Data Subscription to go for, simply click the link  below:
How to Share Data on MTN
If you are an MTN subscriber, there are actually two ways of sharing your mobile data.
The first is through data gifting, the best part about this process is that every MTN number is eligible though the maximum amount you can share is a 100MB.
How to gift Data on MTN
A list of options will be displayed from which you are to choose from.
You may decide to transfer data from your data balance, buy for a friend, or even request data from a friend.
Simply choose the option you wish to go for.
Type in your friend's MTN number.
Then select the amount of data you would like to Gift to your friend.

Kindly note that, you can only gift your MTN data just two times every day and the highest amount of data that you can gift is 200MB.
How to share your data on MTN
This second method is actually the main sharing of your data.
In this process you must first register for MTN Data Share by dialing the ussd code *131*2*1# or simply send "REG" to "131", after that, you will receive a unique security PIN for registration!
Quickly Change your security PIN by dialing the ussd code *131*2*5# or you can simply send a message "CHANGE" with your old pin typed right in front of the word change and your new pin right after the old one to "131", take for instance, "CHANGE 1111 3333", where "1111" is your previous PIN and "3333" is your new Pin for MTN Data share.
As soon as you have successfully changed your data pin, you can now add beneficiaries to your MTN Data Share Account by dialing the ussd code *131*2*3#. Note that you can add up to 5 beneficiaries.
If you are done adding beneficiaries, you can now start sharing your available data bundle among the beneficiaries you initially added by sending a message with the keyword "Share" to "131" or simply dial the USSD code *131*2*4#
How to Share Data on Glo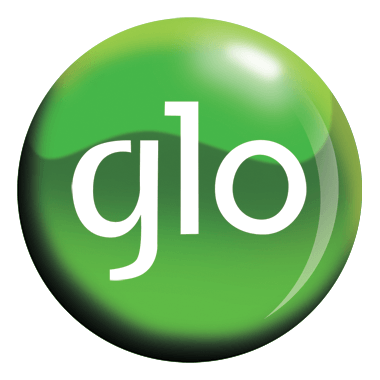 Sharing your Data on the Glo network is quite easy, the fact that the grand masters of data often give out large and ridiculous data amount to their subscribers is enough reason to be able to know how to share your data plan with your friends and families.
Especially for those who find it difficult to finish their monthly data bundle, all you have to do is follow the process below.
Dial *127*01*recipient GLO number# For instance
To share:  dial *127*01*0805416278725#
If you decide you don't want to share your data anymore simply dial the ussd code *127*02*recipient GLO number# Take for instance; To stop sharing: dial *127*02*0805582628662#
How to Share Data on Airtel NG
Airtel also allows for the sharing of your data bundles, you can share data with your loved ones and family using the Airtel Smart Share services.
Airtel allows you to transfer in Megabytes and even Gigabytes using just a simple USSD code.
Now, the Airtel Smart Share services allows a bouquet of offerings that simply allows internet data bundles to be used by more than one Airtel customer in any of the following ways:
Me2U: This service allows you to send a bundle from your currently active bundle.
Gifting: This Service allows you to buy a bundle for another airtel number
This is how to share data on your Airtel Line;
To share your MB on Airtel, simply dial *141*1*6# and then follow the menu prompt to change your pin and share data.
You can Dial *141#
Select "6" for Data gifting and Data Me2U
You will get two options it's either you Select Data Gifting or Data Me2U

depending on the option you want.
Please Note that Airtel Default PIN is 1234
How to Share Data on 9mobile
Finally, how to share your data bundle on the swift Telecommunications network.
You can Share your Data bundle on 9mobile by simply dialing the ussd code *229*PIN*Volume of MB*9Mobile Number#
Take for instance , to share 50MB of data to 080912111111, simply type in this ussd code *229*1234*50*080912111111#
To Change your data transfer default Pin which is 0000, dial *247*Old PIN*New PIN#.Would love to hear from you, Let me know if this helps.