Full-time detectives Nick and Audrey are struggling to launch their private eye agency.
When their friend Maharaja is kidnapped during his own luxurious wedding, they find themselves at the center of an international kidnapping.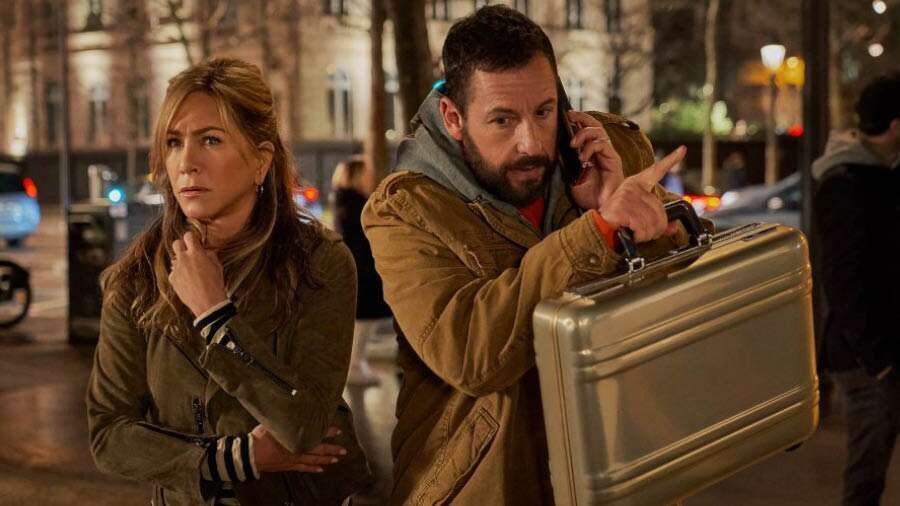 Movie Description
Genre: Comedy, Mystery & Thriller, Action, Crime
Original Language: English
Director: Jeremy Garelick
Producer: Jennifer Aniston, Allen Covert, Adam Sandler, James D. Stern, James Vanderbilt, Tripp Vinson
Writer: James Vanderbilt
Release Date (Streaming): Mar 31, 2023
Murder Mystery 2 Trailer
Should You See It?
Murder Mystery follows NYPD cop Nick Spitz and his stylist wife Audrey on a trip to Europe and ending up on a yacht where, you guessed it, they became involved in a murder investigation.
Murder Mystery also featured many more actors, including Luke Evans, Terence Stamp, Gemma Arterton, and David Walliams.
It received three nominations for Teen Choice Awards and four nominations for the future People's Choice Awards.
This is a must see movie for all viewers an needs to be added to the top of your watch list, for it will have the ability to keep you glued to your screen and at the edge of your sits.
---
Join our 14,000+ movie fans and never miss our member's exclusive Movie updates and Trailers. Gain Access to Our Movie Room
---
See what others are reading;