Every Ant-Man film expands the Quantum Realm a little bit farther; from a terrifying purgatory in the first to an inhabitable place in the second to a full-fledged cosmos populated by high-tech cities in the third.
Actually, the only issue with this reality is that Kang the Conqueror seems to be in charge of it.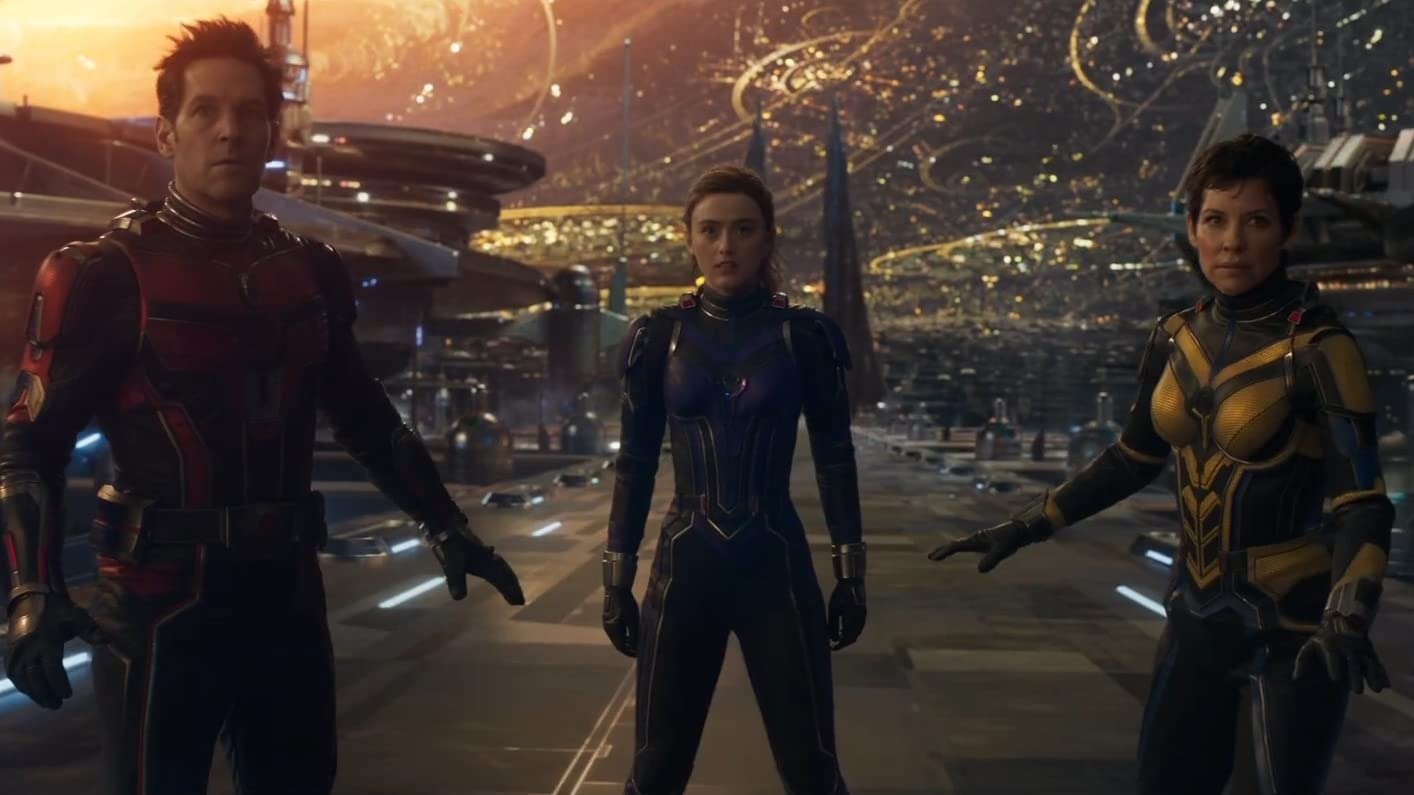 Movie Description
Production: Walt Disney Pictures
Genres: Action, Adventure, Sci-Fi, Mystery, Thriller, Comedy
Country: US
Language: English
IMDB: https://www.imdb.com/title/tt10954600/?ref_=fn_al_tt_1
ANT-MAN AND THE WASP (QUANTUMANIA) Trailer
Should You See It?
Scott Lang (Ant-Man ) is willing to trust someone as plainly terrible as Kang to acquire more time after spending five Blipped years away, a significant portion of his adolescent daughter's life. But, given that he's bringing his entire family to the Quantum Realm.
In this movie, Scott Lang's Ant-Man teams up with Evangeline Lilly's Wasp to battle the evil Quantum Realm ruler "Kang the Conqueror"  (Jonathan Majors) in a brand-new action-packed adventure.
If you are a lover of Action Sci-Fi, Adventure, Mystery, Thriller, or Comedy movies, be rest assured that you can count on the MCU in this movie.
This movie will spicing up your mood, therefore making it a must watch for every viewer.
---
Join our 14,000+ movie fans and never miss our member's exclusive Movie updates and Trailers. Gain Access to Our Movie Room
---
See what others are reading