It's no news that the world is going through a pandemic, and during this pandemic we do more work online, spend more time connecting with families and friends, more banking, shopping all through the internet.
If you have anything going wrong with your devices, you would want to fix it immediately.
However, scammers are looking for every means possible to prey on internet users; they offer fraudulent tech support services.
Support scams have been in existence since the internet was established, these internet threats have dramatically increased over the past couple of years and it proved to be a more reliable way for tech support scammers to make a fast buck.
---
Please Read: The New Investment Scams & How to Protect yourself
---
According to the Internet Crime Complaint Center (IC3), about 11,000 tech support related complaints in the year 2017 lead to the loss of $15 million and that is about 90% higher than the reported loss in 2016. The software company Microsoft saw a 24% increase in tech scams which were reported by customers in 2017 over the previous year with victims saying they lost a lot of money.
Scammers often convince computer users that they have a problem with their device by sending pop-up error notifications. These types of messages would encourage you as a user to "click" so as to troubleshoot the issue which would then download a malware into their machine or make them buy fake security software to fix the issues.
In other cases, some users will end up downloading ransomware or pay up $300 to $1,000 for fake software just to fix a problem that doesn't even exist. In some other cases, tech support scammers pose as a legitimate technology company offering support for a real tech issues.
Most of these scammers would pose as a tech support agent, then promote a software installation and activation for a fee whereas the service is been provided free from the genuine software provider.
One of the ways they do this is by posting webpages or paid search results using well known tech company images. When a user search for tech help online, these services appear at the top of search results, tricking users to think they are genuine.
---
Must Read: Revealed: How scammers can use your phone to exploit you
---
Some tech support scammers go as far as to advertise services that are fake on legitimate online forums, by portraying themselves to be real tech companies like Apple, Amazon, and McAfee etc.
This deception isn't just online anymore, more users of computing devices report phone calls from tech support scammers pretending to be technology providers warning them about the problems facing their accounts and offer to help them resolve the issue for a fee.
The worst part of this type of scam is when the scammer requests for access to the victims computer so as to fix the problem believing they will grab valuable data like passwords and other information.
Tech support scammers would always want you to believe that your computer has a serious problem, like a virus. They will want you to pay for tech supports services you would never need, and to fix a problem that doesn't exist. Tech support scammers will ask you to pay either through money wiring, gift cards, prepaid card, or via money transfer app because the scammers knows those types of payment will be difficult to reverse.
Recommended Articles from Author
Secret PayPal Scams you need to know about
Must Read: Top 3 Risks of Subscription Sharing Platforms
Everything You Need to Know About the Covid-19 Scams (Safety Guide)
How to Spot Tech Support Scams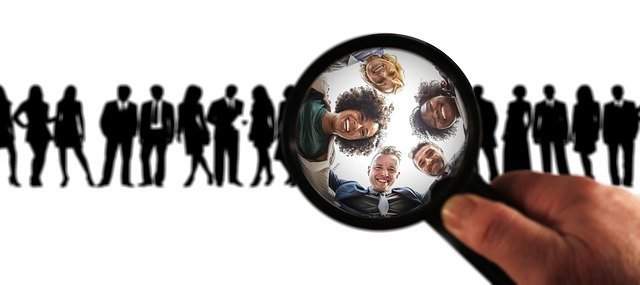 As much as these scams are very popular, there are still ways in which they can be spotted.
Tech support scammers employ the use of various patterns to trick people. The ability to spot these patterns will help to avoid falling for the scam. Below are various ways to spot tech support scam.
Phone calls: Tech support scammers sometimes call and then pretend to be a computer technician from a popular computer industry. They inform you that you have found a problem with your computer. They in turn require for a remote access to the computer and then pretend they are running a diagnostic test. Then you as a user would be asked to pay to fix problem that doesn't exist. "If you receive an unexpected phone call from someone who says you have a problem with your computer" then you should check to further verify this unexpected call.
Online Ads: Tech support scammers will try to get their websites to show up in search results online for tech support. They run ads online promoting their nefarious activities. In return, they expect the user to call the phone number so as to get help. If you are in need of tech support, contact a company you know and trust.
Pop-up Warnings: support scammers will try to lure you with notifications that pop-up on the screen of your device. The notification might come up like an error message from the device operating system or antivirus software. The notifications might come along with images or logo of a trusted company or website. The message from the pop-up warns of an issue with the computer security and informs you to call a mobile number so as to get help. When you get a pop-up notification on your computer, don't call the number. Genuine security warnings and text messages won't ask you to call a mobile number.
How to Avoid Tech Support Scam
There are various steps to follow in order to avoid tech support scams and they are as follow:
Don't give control of your computer to anyone who contacts you. Tech support scammers can spoof your phone numbers and you need to avoid giving out access of your device to anyone you don't know.
Anti-virus software: Always use trusted anti-virus security software and always update it regularly.
Legitimate Tech Companies: Tech companies that are legitimate won't contact you through phone, mail, or text messages to inform you of a problem with your device. Pop-up warnings from genuine tech companies won't ask you to call a mobile number either.
Keep being informed: Always stay up-to-date on tech support scams so to know what to watch out for. Subscribe to our news letter by scrolling to the bottom of this post, we will always do our best to keep you informed.
Browse Safe: At times, it would look hard to determine if search results are too safe to click on or not. Try using a browser that can warn you over suspicious sites in your search results and help protect your device and information even if you click on a dangerous link.
When you discover there may be a problem with your device or computer, update your computer's security software and then run a scan. Should in case you need help in fixing a problem, visit someone who you can trust. You can try visiting stores that sell computer equipment and also offer technical support personally.
Note: In a situation whereby you paid a tech support scammer with your credit card or debit card, you can as well stop such transaction. Just contact your credit card company or bank instantly and tell them what happened and also ask if such charges can be reversed. If you gave a tech support scammer access to your computer, try updating your computer's security software and then run a scan and be sure to delete anything that seems to be a problem.
To report a tech support scam, contact the Federal Trade Commission at ReportFraud.ftc.gov
See what others are reading:
Everything you need to know about Social Media Scams (Safety Guide)
What exactly is a Spam Mail? & How can I avoid them (Safety Guide)
Top 5 Red Flags – How to Easily Identify Scam Websites