PayPal, being one of the most tested and confidential digital payment online platform with over 25 million active account bearers in the UK alone is also not left out from the ways scammers tend to use.
Recently, there was a surprising news that enthralled the British nationals was nothing but a PayPal support Text Scam. These scammers impersonated the PayPal senior officials and sent out hundreds of fake emails to the account holders asking that their passwords be changed immediately.
Hundreds of PayPal account holders who feared their accounts will be put on hold or suspended changed their passwords using the link that was created by the scammers and sent in the attached email and all the finances that was stored in their accounts were lost instantly.
Scammers approach these innocent account holders with the very purpose of hacking into their personal information and data that could make them go bankrupt.
Anyone who has one or more accounts in PayPal should not relent in reporting to the necessary authorities when they get suspicious mails, text messages, ridiculous alerts or Multimedia messaging Service.
The company has no business with your User Id, Password, date of birth or other personal information and so they can't ask the account holders to submit any of these.
When you get a message from the supposed scammers and find out the message is not legitimate, instead of deleting the mail, its best the issue is blown through the social media platforms for others to be informed and not make such email, or report such issue to the cyber security force operating from Britain, or you can register a complaint on the Official PayPal portal in order to get a proper solution on how to eradicate such from repeating itself in the future.
See what others are Reading at the moment:
Top 5 Red Flags – How to Easily Identify Scam Websites
What exactly is a Spam Mail? & How can I avoid them (Safety Guide)
What exactly is a Fake Review & How to Spot it
HOW YOUR DATA CAN BE PROTECTED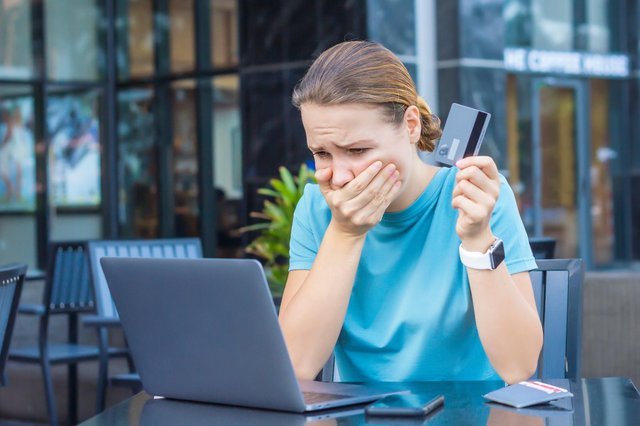 The PayPal has gained worldwide recommendation about their reputation and stands out as one of the top-best digital payment apps that ever existed.
With a very good user experience all over the world, the PayPal app can be downloaded easily through the website and can be used easily without being taught by someone on how the app can be used.
If you make use of the Mobile App for your transactions, it is advisable that you sign in at regular intervals and check out your transaction history. If there is a suspicious transaction which you know nothing of, then its in your best interest to raise a complaint with PayPal through time-tested methods.
PayPal support team sends mails that promote their product, text messages, newsletters and documents you can download from time to time but they do not ask for the information of the user but for security sake, it is advised that business personnel and individual account holders should try and change their passwords from time to time.
---
Must Read: Explained: The New Coronavirus Scams & How to Avoid them
---
Scammers are not meant to be Pitied
There is no peace for the wicked and as such scammers are to be brought to book whenever they're caught. Its best not to show leniency to scammers who send voice, text or emails requesting you send your passwords but rather file a complaint to the PayPal officials or grievance redressals officers.
You can also send these suspicious mails to those in charge of cyber security and put out a well explained complain to the official websites of PayPal.
The cyber security officers' overtime has been able to deliver and have been able to arrest plenty scammers in the past and have recovered majority of what has been stolen.
If you try engaging these scammers by exploring these phishing mails, there is every tendency that they won't only extract your PayPal information but they can apply pressure to get your bank account details.
The only way that we can stop all these scamming activities is by reporting them to the respected authorities. There are so many websites where one can report scamming activities that are legit and government sponsored.
Also, there are hotlines of government organizations that handle online frauds and scams when you look at their related websites.
---
See this: Top 5 Things You Need to Know About Romance Scams
---
Protection from Mobile Scams and Other Online Vulnerabilities
Scammers operating from third world countries send varieties of fake messages in respect with PayPal personal information and also send pictures of official website and ask that your passwords are updated.
The websites and the messages will look so official and authentic that there's every possibility that you won't suspect. It is necessary that you patiently and slowly read through these mails or texts before taking the next action or reaction.
How to spot PayPal Scams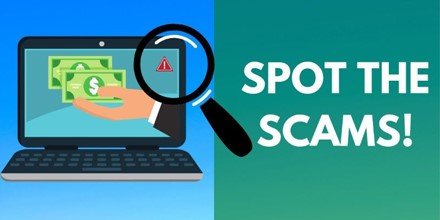 There are different ways to find out scamming activities which include time tested ways such as;
The website URL address may contain typographical or spelling errors. Understand PayPal is a world-wide brand and before any link is passed across, it must have been tried and tested to be working and would have no need for errors whatsoever.
The messages may contain grammatical or spelling errors. The brand PayPal has writers who have been proven articulate and also editor who cross-check these messages before they are sent out. Its in your best interest to make sure you readthrough and not be scammed.
The signature and address may contain errors which the PayPal brand does not do because they have one address and signature.
---
Must Read: How Scammers take Advantage of the Holiday Seasons
---
How to protect yourself from PayPal Scam
For mobile app users who make use of the PayPal app, the following instructions should be adhered to;
Update your mobile software regularly. Every update has its own feature and is mostly more secured than the former. Don't minimize your data and regret afterwards.
Download advanced security software and protect your data from scamming activities.
Back up your mobile data, folders and files regularly.
Protect your accounts by using strong authentication, if possible the two-factor authentication.
Most mobile phones are the target to phishing and scamming attacks. URLs sent by scammers should not be opened to see its contents because these perpetrators will find a way to hack and steal your password without signs and signals.
Finally, be careful on with everything you see online, majority of them are not true and they sound like they are very professional meanwhile they are only trying to get in your good books.
Do not fall victim and follow the right sources.
Other handpicked Articles for you:
Everything you need to know about Social Media Scams (Safety Guide)
Must Read: Top 3 Risks of Subscription Sharing Platforms
Everything You Need to Know About the Covid-19 Scams (Safety Guide)