Fraudulent people always get into everything trendy and try to siphon people of their money especially in the era where everyone does online business transactions and no one has necessarily meet facially for things to move forward.
In other news, these scammers have also carved a scamming niche in the investment platforms by re-branding to be professional and co-operate brands and re-package their plotted schemes in order to be found worthy and suitable in the eyes of the investors.
It is very necessary that retail investors to watch out for these "too-good-to-be-true" opportunities these scammers bring your way and asking that you invest. To guide us, The North American Securities Administrators Association (NASAA) released a list of top investor threats to watch out for so as not to be a victim to their vices.
This article would help show you the products and practices these fraudsters have used during this year, how it can be avoided and most of all how you can protect yourself from them even in the coming year.
1. Social Media Investment Fraud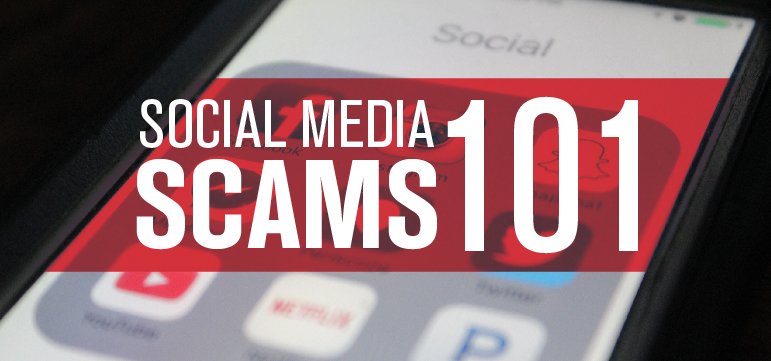 Social media is one of the best ways to connect with other people and find out the happenings and news around the world.
The very same social media has become a tool that is used to scam people of their hard-earned money and targeting people who have potentials of investing.
Fraudsters have the ability of reaching out to so many persons with the advent use of social media platforms to stage fake investment opportunities that can be invested in.
They may try to form to be a legit investment platform by setting up fake social media pages, websites and even email addresses.
Investment fraud through social media is constantly varying as the day goes by, and what's trending on big platforms is one of the factors these people use to strategize their scamming methods.
But in all, there are still similar characteristics that is shared in every fraud story heard which include the following;
Guaranteed, unrealistic return of investment. For example, MMM, and other Ponzi scheme sites.
Investments that have little or no risks and their process is very easy.
When it seems, they are trying to convince you to invest hastily or with pressure before its too late (known as The Fear of Missing Out a.k.a FOMO)
Do not let FOMO make you not to see the scam in these investment Opportunities.
Online investments are so much and seeing others cash out from such investments would make you to really think of joining these investment sites so you can be eating your ROI as soon as possible.
These scammers understand the use of emotions so they would also use FOMO as a weapon to convince you to invest.
Remember to do your researches about the investors, get all the details you can and make sure you know if that is the best investment platform to be on.
To protect yourself, you have to be sensitive in order to know how to spot the investment fraud warning signs which is the ultimate key to avoid the scams.
Examples of these signs are statements like; High Returns, no risk Involved, Pressure to Buy, Questions that are left unanswered and so on.
Do well to ask questions about any investment you are trying to make. Find out everything you need to know, from how its done in the past, how it will help you get an ROI to differentiate it from scam.
You can equally ask for a written information that will help you understand better. Documentation of their previous clients will also help you know if you can stick with them or go for other options.
Related articles on Social Media Scams
Everything you need to know about Social Media Scams (Safety Guide)
The Top Common Investment SCAMS on Social Media Platforms
Revealed: How scammers can use your phone to exploit you
2. Crypto-Related Investment Fraud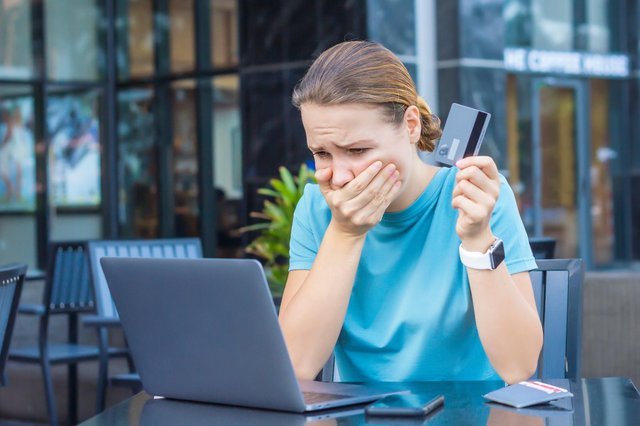 Crypto is the new oil and would be here in the new world that technology is creating. Stay alert for investment scams related to crypto assets.
These assets have liquidity, security and volatility risks. Investments like these are complex and without an advanced knowledge, there can be scammers waiting for you to make the mistake.
These fraudsters could offer fake investment products, fake cryptocurrency exchanges, and create false websites claiming to be selling packaged investments.
The best way to avoid being scammed is to get advanced knowledge on how crypto investment works so that you'll be able to ask the right questions before investing.
Crypto Related Scams
How to Recognize Phishing Scams and also Avoid Them
How to Spot and Avoid Tech Support Scam
Revealed: How you can be scammed via PayPal
3. Scams Involving Precious Metals
Precious metals such as gold are often considered a secure investment because of how volatile the market is. Everyone loves to own a gold and as such gold is seen as a tangible commodity since the supply cannot be predictable as compared to other fiat currencies.
Gold scams are common too. The scammers take advantage of the sense of security that the investors feel with gold. E.g., they can raise funds for the opening of a non-existing gold mine and promise high returns and so on.
Before investing, take time to do a public research using tools like SEDAR to review documents that are necessary before investments.
---
Must Read: Scam: Top 5 warning signs to look out for in any Investment.
---
4. Forex Exchange Fraud
Forex is complex and making money in this field is challenging, even for companies that employ professional traders to run their multi-million-dollar trading accounts.
Fraudsters use the challenging and volatile nature of the trading market to convince people to invest in forex. These fraudsters also can pay influencers on social media for promotion sake and try convincing you to invest to make profitable returns without a high-end risk.
In order not to be scammed, be knowledgeable about the topic. Ask as many questions possible and if the important ones are not being answered, it is highly advisable you do not push through with the investment.
---
Read More: What exactly is a Fake Review & How to Spot it
---
5. Investment Fraud Using Promissory Notes
A promissory note a.k.a corporate note is an unconditional promise made by a borrower to repay the borrowed money with interest on a specific date in the future.
These are high-risks investments and are only good if the project or company they are lending money to is good.
Fraudsters try to guarantee you of fixed interest rates and also try to assure you of making back your principal which legitimates notes do not do because the outcome of the investment is unpredictable.
Investments come with risk and there's every possibility that money will be lost, don't ever believe in promises that assure you of guaranteed return with little or no risk.
Finally, no man knows it all because no one is an island. You save yourself a lot of stress if you try to ask questions around you so you don't end up being a victim.
See what others are reading:
Popular COVID-19 Scams and How to avoid them Instantly
Everything You Need to Know About the Covid-19 Scams (Safety Guide)
What exactly is a Fake Review & How to Spot it