Ah yes, once again we are coming to the end of another beautiful year, it had it ups and downs what with the COVID pandemic still a thing in certain parts of the word, we give thanks for life none the less. One can literally feel the holiday spirit in the air, with the end of the year comes the usual buying, expenditures, prepping for the holidays and so on.
With that said, let's move on. This time of the year is usually the breeding ground for a lot of scams and fraud
because everybody is desperate and want to get things for cheap at this point in time.
It's the season of spending, of course a few individuals will want to cash in on unsuspecting people; whether it be gift cards, unbelievable discounts, free 'things', the list goes on and on.
In this article, we'll speak on a few scams that become prevalent during this time of year, how to spot them and how to avoid being duped.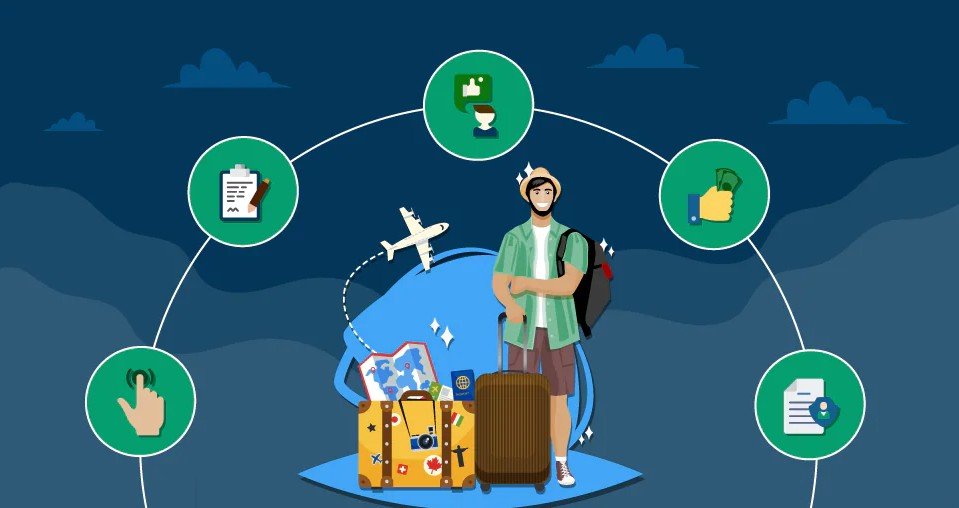 Beware Gift cards schemes
A gift card of any sort is a nice gift for the holidays and there are numerous legit platforms from which they
can be purchased or even gotten in person but with the stress of the season, with ones mind being preoccupied with one arrangement or the other.
People tend to look for easier or quicker ways to get gifts or late minute gifts and that's what scammers seek to take advantage of and get you to pay for worthless gift cards.
Please Read: Revealed: How scammers can use your phone to exploit you
It could be a fake website, a seemingly harmless Facebook ad or other type of ads for that matter.
Guide to avoid Holiday Scams
The guidelines below may be of help to you in other to avoid such scams:
Buy said gift cards in person or directly from the official website if possible.
When sending a virtual gift card, always double check (double check your double check if possible) the email address and maintain connection with the person you're sending to to be sure they have received the card digitally once it's purchased.
Be very careful when checking a gift card balance online. Make sure a site is legit before using it. Fraudulent websites which claim to let you know your balance, steal the information once the card information is entered on the platform.
Another aspect is if a discount is too good to be true, chances are it's not legit.
When buying a gift card in person, check to make sure that all the necessary security seals are in order and not showing signs of tampering.
If you want to buy from a website selling at discounted rates and you are unsure of the legitimacy, make sure to check reviews and do a little digging before buying.
Pre-orders and Deliveries
This has always been an issue, regardless of the season but this time of the year is when scammers come out to play.
I will continue to hammer home the point of being cautious, always be sure of the legitimacy of a platform
before making purchases from it.
Always check reviews before ordering from a new and unfamiliar platform, do a little digging before spending on said platform.
Keep track of what you have purchased online in what ever way you can.
Banking personnel and network providers will always stress this: DO NOT GIVE AWAY SENSITIVE
INFORMATION OVER THE PHONE (SSN pins, passwords, OTP's and so on). Regardless of how genuine it may be – scratch that, a genuine platform will never ask for your Sensitive info, rather they'll ask you to come in person.
Never pay for a package and its delivery unless you are sure of the sender. It's on only rare occasions that online deliveries are to be paid before service.
Phishing schemes
Have you ever checked your email and be like, "hmmm, that sounds interesting" – yeah, me neither. Phishing
refers to the act of sending emails claiming to be from legitimate organizations often carrying links to websites meant to steal your information. Sometimes carrying phrases like this;
Act now and earn so so amount.
Your account is barred, reply with so so information to start the clearing process.
Limited offers.
'Too good to be true' discounts and rates.
The list goes on and on. The holidays is one of the best times when scammers go all out on the phishing, and sadly some still fall victim to this. In order not to, these guidelines might be of help.
 Always check the sender email. If it's a website you are familiar with, it will definitely have the web address and the official email address.
If the tone of the email seems or feels out of place, then something is wrong somewhere and chances are the email is a scam. Official website emails are always formal and addressed in a particular manner.
If you are unsure of the email and it's from a familiar brand, you can contact customer care and confirm the email received.
If the email creates a sense of urgency that requires money to be sent, earned or concerned in anyway. It's a scam.
Charity scams
As we all know, this is the season of giving and love. Scammers see this as an opportunity to prey on the
vulnerabilities of the masses. With things like; charity fundraising for some sick children somewhere, or for a hungry family and so on.
Yes, there are real charity fundraisers like that online but the rate at which people are being scammed starts to blur the line between the real ones and the fakes.
So in conclusion, be as vigilant as possible this period. Scammers are on the hunt for their next prey. That
doesn't mean you should spend the holidays being suspicious of every one, no. Have fun, buy some gifts, spend time with family and love ones.
Be safe and Happy Holidays!!
See what others are reading:
Must Read: Top 3 Risks of Subscription Sharing Platforms
What exactly is a Spam Mail? & How can I avoid them (Safety Guide)
Top 5 Red Flags – How to Easily Identify Scam Websites