The Truth remains that Romance Scam has been around for so long, no matter how hard we try not to think that there are certain people who can go as far as pulling out this kind of emotional and heartless scam. There still is.
The bitter truth remains that, even right now there is some one who is currently being involved in this "Romance Scam". Research has shown that this type of scam has been and will still be here for long.
The greatest solution to romance scam is information, that is why we will not stop doing our best to keep you educated and informed at all cost.
Must Read: Top 5 Things You Need to Know About Romance Scams
About Romance/Dating Scam
There's absolutely no doubt that online dating and romance have become so common. Although, many have also found true love through online dating (of which we know and might have heard of in the news and other media outlet), its increase in popularity like wildfire in recent years has seen a sizeable rise in online romance scam.
Of course, one of the most challenging parts of our lives has always been finding love. You can never know when the right one is going to come our way. Then again, you might be meeting someone who is only into the relationship for frivolous and fraudulent reasons.
Over the years, it looks demeaning to find love online. Some even think it is a sign of desperation, due to revolution, more people are searching the web for everything which includes love.
Currently trending: How Scammers take Advantage of the Holiday Seasons
How Does Romance Scam Work
Grown-ups of both genders are going on the web in order to discover love and friendship. According to research, three of every 10 U.S. grown-ups have utilized a dating website or application to do this. However, looking for heartfelt happiness and love, online can have a significant disadvantage because the online world is loaded with con artists(scammers) anxiously waiting to exploit lonely and ignorant hearts.
How romance scam works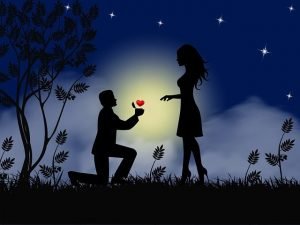 So you created an account on a dating platform and before you know it, there comes a promising match with great characteristics, good looking, smart, funny and attentive. This incredible mate claims to live in another part of the country or he/she is abroad for business or a military deployment.
Yet this potential mate seems wowed by you and is very eager to get to know you better, and suggests you guys move your conversation to a private and more secure channel like an email or a chat app.
By every passing week and month you feel yourself growing closer and closer. You start making plans to meet in person, but for your new found love something always comes up that keeps you guys from meeting each other.
Please Read: Revealed: How scammers can use your phone to exploit you
Before you know it,  you get an urgent request from your new friend. There's an emergency (health problem or a business problem) and your online friend seriously needs you to send money as soon as possible, typically via gift cards, prepaid debit cards or a wire transfer.
He or she will promise to pay you back in no time at all, but that never seems to ever happen. Instead, the scammer will keep asking for more and more until you finally realize you've been scammed.
Key Notes on How Scammers Operate:
Romance scammers tend to join a dating site, social media, and any other apps for dating and then act to be someone that is interested in their potential victim. They play on their victim's emotion so as to get personal details, money and gift.
Dating scams happens often through dating sites; scammers can at times use other means of communication which includes email and social media sites.
They always create fake profiles and then use that to lure their victims. Fictional names are been used and also they obtain information from other people which include aid workers, military official, and professionals.
Once been lured in, expression of their strong emotions for the victim will start and then they start requesting for you to move the relationship away from the dating site. The victim can be asked to do instant messaging or email.
Majorly, the scammers claim to come from the United State or Australia while others make use of western countries.
The moment your trust has been gained by the scammer, things like gift cards, money, credit or bank card information will be asked of the victim which can then lead to identity theft.
Pretending they need money for something emergency or probably lie about having difficulties with finances and also the victim's photos and videos which shows something intimate may have transpired and then used these to blackmail the victim.
A lot of money has been lost via romance scam. An estimate shows that in the United State alone, romance scam amount to $143 million in losses financially. The estimate may be under-reported due to the victim feeling embarrassed in reporting the crime.
To recover money sent to romance scammers might be difficult but knowing what to look out for and how the scammers play their game, you can avoid been a victim.
Who is most likely to become a victim
The older the target, the heavier the financial toll, according to the FTC — the median individual loss from a romance scam for people 70 and over was $9,475, compared to $2,500 across all age groups.
Older people are often the target of Romance Scam, because they are more likely to have assets, for example, retirement funds, trust funds, homes, etc.
Sensitive people are more vulnerable to online dating scams, based on a study conducted by the British Psychological Society. Per their results, sensitive and less emotionally intelligent people are more likely to be vulnerable to online dating scams.
People who work in financial organizations are most likely to be targeted in romance scams, however research has shown that these scammers can and will scam any one they encounter.
Please Read: Everything you need to know about Social Media Scams (Safety Guide)
How to Spot a Romance (Dating) Scam
Romance scammers are smooth talkers and can take their time to set their plan right just for their victims. Watch out for the red flags below, if you're looking for love and companionship online.
He/She professes love to you so quickly, without actually meeting you in person.
He/She sends you pictures that looks a lot like a model from a fashion magazine than an actual snapshot.
He/She always claim to need money for emergencies, hospital bills, travel, etc.
He/She quickly wants to leave the dating website/App and communicate with you through email or instant messaging.
He or she lavishes you with unimaginable attention. Scammers often draws victims with texts, emails and phone calls.
He or she repeatedly promises to meet you in person but always seems to come up with an excuse that delays him/her.
He/She might have very poor English skills.
All online dating scams mostly follow the same pattern. They start with some line. The scammer will often make contact and use something that is common for example, profession, religion. The victims mostly are women aged 50 and above, widowed or divorced are also a target.
These groups of women easily fall victim just because they believe having that chance of finding love is hard for them. Other reasons why they fall easily might be because they are not used to the technology of this age.
Recommended Article: Everything You Need to Know About the Covid-19 Scams (Safety Guide)
The moment the scammer grooms the victim sufficiently, they will then have to be tested. The test initially are very simple, they can involve sending money by the victim, or to help avoid a difficult issue. Once situations get a bit serious, the victim would be asked to send stuffs that could be used against the victim later.
This might include videos or photos which can lead to identity theft. At the long run, the scammer would later use it to threaten the victim especially when the victim has something at stake which, might include a long term relationship or marriage and willing to hide the online relationship. At times, this is one of the purposes of message history.
As the relationship goes deeper, the victim is then asked to send money in huge sums. Some of the victims are even asked to carry out activities that seems illegal and they may go ahead and run them willingly either for love or because they are been coerced.
Shockingly, some victims realized they are been exploited but the scam will continue because the victim is too ashamed to report it to friends, family, or the law enforcement agencies.
There are other cases where the victim knows they are been defrauded but they are in love with the scammer and money would be sent continuously. It shows the manipulative powers romance scammers can have and how vulnerable their victims are.
Related Article: Top 5 Red Flags – How to Easily Identify Scam Websites
How to Avoid Been SCAMMMED?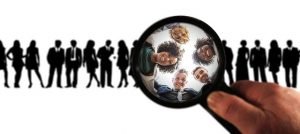 Most people assume that only the stupid ones falls for romance scam. However, this is so far from the truth. Online fraudsters have been very clever, you would hardly notice that you are been scammed and would have lost a lot of money before you discover.
Check Your Online Profile First: Before you even think of dating online, you should get your own online information in order. Scammers will often learn as much as possible about your interests, your likes, your dislikes, background, life story, etc. The more you share online is the more your information may be used to gain your trust and affection.
Do Your Research: If you find someone on a dating website that you fancy, search for them on the internet. Maybe they're on LinkedIn or Facebook. Try to find out if their story matches up, and especially if their photos are real. Fraudsters mostly use pictures of attractive, less popular actors or models to attract their victims. Some search engines will allow you run a "reverse image search" of images that can help uncover a scammer.
Only communicate on the Dating App: Dating websites usually allow you the option to send secure messages via their platform. Using their in app/website messaging services, keeps your personal information safe and helps track down a scammer if you fall prey to fraud. Remember to never give out personal information like your email or phone number until after you have met with the person and know they're actually real.
Stay alert for Warning Signs: Scammers are creative, but most romance scammers have some things in common which is "distance". Most scammers will tell you that they want to meet you in person, then again something always comes up why they can't. They may even pose as military personnel, or a professional who is "working overseas," and can't meet in person. If you haven't met the person after a month or two, you should be extremely curious.
Finance is inevitable: Scammers will always ask you for financial assistance. Often times, it could be disguised as something meaningful and connected to your relationship. For instance, a loan to start a business (that they're going to open with you), plane tickets (so they can come visit you), medical bills (to help your future stepchild), an investment opportunity (that they'll make in your name). There's absolutely no shortage of lies these scammers can come up with. However,  your response should always be the same. Never give money to someone you haven't met in person.
Don't Isolate Yourself: Scammers will try as much as possible to shower you with attention just so that they can isolate you from family and friends, making themselves your entire world. You should never let that happen. Make sure you have trustworthy people in your life who you can talk to about anything. Always share that suspicious message or unusual request with them, and work together to stop a scam before it ends in heartbreak.
Key Takeaways about Romance Scams
Online dating usually involves individuals creating profiles which are mostly fake on a dating site or any other social media sites. This is known as "catfishing". The disguise been used mostly includes aid workers, medical practitioners, military personnel because the victims mostly trust those in these profession.
Scammers mostly create different profiles on various sites and use a stolen image. The good news is there are various tools online that can help in case you are suspicious. Also looking at the level of education, they might have very poor English skills.
Note that most of these scammers don't work alone; they work in group but present themselves to their victim as a single person. In that case, there might be change in grammar, emoticon, and tone which should be a red flag once noticed.
Hooking you with things that might interest you: Romance scammers know more about starting a conversation with you and then develop into friendship, hobbies, religion, field of work, etc. they pick information from your profile carefully and then start a conversation with it. Unsuspecting victims would divulge information which the scammer uses to its advantage and improve the friendship or romantic relationship.
Romance scam is so lucrative that some people now write scripts for scammers in return of money. Some don't see the need for an original content; they pick things such as romantic poems and verses from the internet. The good news is you can check such content online to see whether or not they have been used elsewhere.
Scammers gets emotional quickly: To be a scammer isn't a full time job for most of the fraudsters. They try to scam multiple people at a time and would always be in a rush to finish the business. They prefer not to waste time and try ramping up the relationship quickly so they can get to where profit could be made.
Recently, a British man had been online for just five weeks and has started sending money to his partner. Before he could realize, he has sent around $290,000. The process where scammers shower their victim with affection and love, constant messaging and calls is called "love bombing

". In some cases especially when using a dating website, the scammer would ask the victim so often to move to a more secure and private forum so as to continue the chat. It is more advisable to keep the conversation on the dating site because they mostly look out for suspicious activities.

Asking For Money:

Scammers start this innocently, and as said earlier romance scammers start by asking for small amounts of money to do one or two. One of the most common ways of asking for money by the scammer involves asking to visit the victim. Then it boils down to asking for money for flight and any other expenses. In other cases, once the victim gets comfortable, the scammer then ask for a larger sum of money to establish a business and most times Western Union is been used. A common request for money also involve sending money to pay some fees or charges with the promise that the victim will be compensated with an additional amount of money.

The regulatory bodies have been holding companies like Western Union accountable because they help scammers and this company has been looking out these days for cases. They are becoming strict on money transfers and it is not advisable to send your bank details or money to any individual you don't fully trust.
Requesting for suspicious Activities: Romance scammers ask victims to do some suspicious and illegal activities. for example, victims may be asked to pass some goods or money across come countries. A lady in the UK ended up in jail in Argentina because she was trying to smuggle cocaine when she was asked to pass a contract from Argentina to the UK on behalf of her potential suitor. If any person asks you to carry out any activities that look suspicious, there are chances that such person is a scammer and would get you into trouble at the end if you aren't careful.
Introduction to relatives, business partners, etc.  As earlier said, some scammers don't work alone, they work in groups. At times, victims can be contacted by various people but still pose as the same person. Advanced fraudsters can introduce victims to other people acting as travel agents, business partners, bank managers, automobile dealers, or probably friends. The aforementioned, happens too early into the relationship.
Broken Promises: Romance scammers are always good when it comes to making promises and would always give an excuse for failing on their promises. Most scenarios involve the scammer promising to visit the victim. An excited victim will likely tell the family and friends about the visit. The scammer won't turn up and then draft out excuses and one of the excuses could be not having enough money for some documents like passport or tickets. Hoping for a real-life greeting; the victim keeps sending money even when the excuses are getting too much.
To crown it all, it is very important to note that while the list is broad, these are some of the most popular tactics used by romance scammers to defraud their victims. Look out for the warning signs above before searching or accepting to be a friend to someone online. Conned or suspecting some fraudulent activities, try reporting the scammer to the platform you met them and then to any law enforcement agencies.
Quick Read: What exactly is a Spam Mail? & How can I avoid them (Safety Guide)
We advice you to report the scammer to any law enforcement agencies when been told to perform some activities or been asked to handover money.
There will always be Scammers and tricksters among the true hearted love seekers. Absolutely no one is immune to being scammed, but we can always try to stay safe by being curious. Know your weak points, remember you went into this online dating thing to be open to new people, but that shouldn't stop you from looking out for odd requests or weird behaviors.
The first step in exposing a scammer is being informed on how they operate, kindly comment your experience, suggestions, advice and opinions with others in the comment section below. Remember to click on any of the social media icons below to share this information with your loved ones, sharing is caring!!
See what others are reading:
Popular COVID-19 Scams and How to avoid them Instantly
What exactly is a Fake Review & How to Spot it
Explained: The New Coronavirus Scams & How to Avoid them