The tale of J. Robert Oppenheimer, an American scientist, and his involvement in the development of the atomic bomb.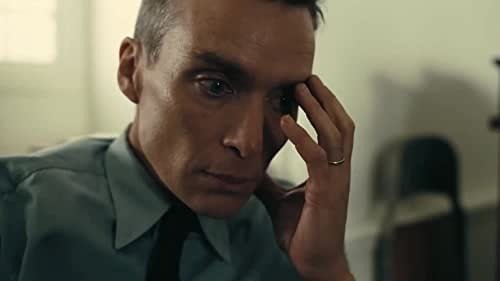 Movie Description
Genre: History, Drama, Biography
Original Language: English
Director: Christopher Nolan
Producer: Emma Thomas, Charles Roven, Christopher Nolan
Writer: Christopher Nolan
Release Date (Theaters): Jul 21, 2023 Wide
Distributor: Universal Pictures
Oppenheimer (2023) Trailer
Should You See It?
Few 20th-century scientists' names are as well-known or as influential as J. Robert Oppenheimer (often referred to as the "father of the atomic bomb"), the theoretical physicist at the heart of the Manhattan Project.
In a few months, the historical character from World War II who transformed the world in the blink of an eye will be the subject of a biographical drama directed by none other than Christopher Nolan.
If this is your first time hearing about Oppenheimer, which stars Cillian Murphy, Emily Blunt, Robert Downey Jr., and Matt Damon, don't panic; the film's director is none other than Christopher Nolan.
With casts like Robert Downey Jr (From the MCU's Iron Man) and Cillian Murphy (From Peaky blinders) you have nothing to fear as this movie will keep you glued to your screen and at the edge of your seat.
---
Join our 14,000+ movie fans and never miss our member's exclusive Movie updates and Trailers. Gain Access to Our Movie Room
---
See what others are reading: