Receiving a hacking attempt on your personal Instagram account can be a frightening experience, especially if you and your business relies on this social media platform to generate sales, leads or just to socialize.
In order to prevent your Instagram account from being hacked, you should take the following steps that we are about providing for you:
After all, they say that the best defense is a well-organized offense!
We have been able to summarize these defense into 4 safety guides to keep your Instagram account secure and safe.
We also went further to include what to do if your Instagram account has been compromised before now.
Key Takeaways
Use a Secure Password Selection
Activate two-factor authentication (also known as two-factor authentication).
Check to see that your email account is secure.
Access to suspicious third-party applications should be revoked.
How to Protect Your Instagram Account From Hackers
It is paramount that you secure and keep your Instagram account safe at all times, especially these days when scam is on the rise.
1. Use a Secure Password Selection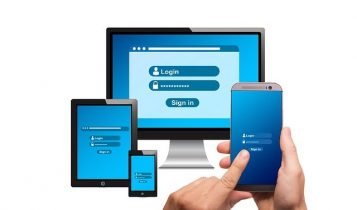 As more people sign up for Instagram accounts, the number of hacking and phishing attempts rises as well.
And who is the number one offender? A password with a lot of typos and easy letters.
According to Victor Gevers, a security researcher at the GDI Foundation, you should use an auto-generated password in conjunction with a password manager to increase your security further.
---
Must Read: Facebook Messenger Will Now Warn You of Scammers in Your Inbox
---
According to Gevers, "you don't want the hassle of having to try to recall it on your own." In addition to desktop computers, mobile phones, and even when not connected to the Internet, there are password managers that may be used to access your passwords.
The use of a different password for each of your Instagram accounts is also recommended, since this makes it more difficult for hackers to obtain access to all of your information at once.
Let's say you've found yourself a suitable password, enter it into this website How Secure Is My Password for a final check.
This will inform you whether or not your password is strong enough to withstand a hacking attack.
Note: Always double-check the veracity of emails you receive (the sender's name, email address, and URL they link to) and never give your password to anyone you don't know or trust in order to protect yourself against potential phishing schemes.
2. Activate two-factor authentication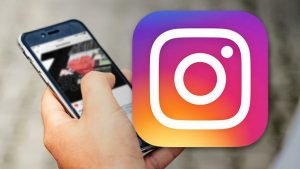 You should know that 2FA (two-factor authentication) provides an additional degree of protection against cybercriminals.
How do I activate 2fa? It is a multi-step process that needs users to validate their identity through the use of a security code before proceeding.
If you attempt to log into Instagram from an unidentified device, you will be requested to input the code and confirm that you are who you say you are.
For Instagram,
Go to your Settings and select "Two-Factor Authentication." To enable two-factor authentication.
Select "Get Started" from the drop-down menu, and you'll be presented with two options: "Authentication App (preferred)" and "Text Message."
It is possible that Instagram will automatically detect and send a code to an authentication app that you already have installed on your phone if you do.
In order for two-factor authentication to be enabled on Instagram, you'll need to retrieve the code and enter it there.
If you don't already have an authentication app, Instagram will suggest one that you can use to complete the procedure before you do it yourself.
3. Check to see that your email account is secure.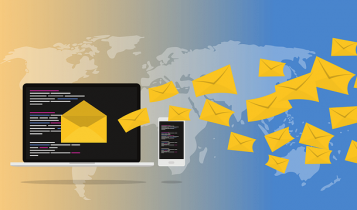 If you stop to think about it, your Instagram account, as well as numerous others, is linked to your email account.
If someone has access to one, they have access to all of the others as well! It's quite frightening.
The results of a recent survey revealed that 22 percent of Internet users have had their online accounts stolen at least once, with 14 percent having been hacked more than once.
As a result, it's a smart idea to protect your email with two-factor authentication or email encryption to keep your information safe.
These simple deterrents can go a long way toward keeping your Instagram account safe from the prying eyes of cybercriminals.
---
Incase you missed it: Facebook sets to incorporate Whatsapp, Instagram and Messenger
---
4. Access to suspicious third-party applications should be revoked.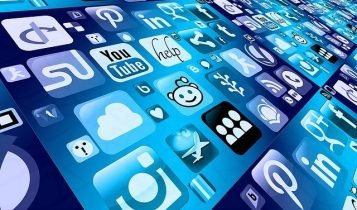 Instagram is frequently used as an approved account to sign in to third-party apps such as dating services, gaming, and photo editing tools, among other things.
You may not be aware of the fact that third-party apps may have access to your social media profile and account information even if you haven't used them in weeks, months, or even years.
Furthermore, if their database is targeted, your information may be at risk. As a result, Instagram advises users to "consider your options before authorizing a third-party app."
You may manage your third-party apps by logging into your Instagram profile on your desktop computer and clicking the settings icon, followed by the "Apps and Website" option.
A list of apps to which you have granted access can be found in this section.
If you come across any dubious applications, you can easily disable them by clicking the "Revoke Access" or "View and modify" option.
---
Relevant Insight: How to Recognize Phishing Scams and also Avoid Them
---
Conclusion on How to Protect Your Instagram Account
Without a doubt, we have presented you with a proper guide on how to protect your Instagram account from being hacked.
If for some certain reasons, you are not able to find what you hoped you will find. Kindly drop a comment in the comment section below and we will immediately point you in the right direction.
If this post was helpful, feel free to click on the social media icon below to share with friends and families, remember Sharing is Caring!
See related articles